Comprehensive and practical introduction in IT-Security

The IT-Security Foundation certification covers an intensive hands-on introduction to IT-Security. A S-ITSF certificate demonstrates that you know what components make up an IT infrastructure and what vulnerabilities each component may have. You will also understand how attackers exploit common vulnerabilities and what tools you can use to prevent exploitation.
Who is this certification for?
Officials who have a limited technical background but should be able to engage with technicians in their work; network or system administrators with ambitions to start a career in IT security, and aspiring information security professionals that lack technical security knowledge.
What are the benefits of this certification?
 If you are considering a career in IT security, S-ITSF provides you with an excellent opportunity to enter the security industry and advance your skills with higher-level security trainings.
How can I position the S-ITSF certification in the market?
The S-ITSF certification is a beginner-level certification.
What skills will I be able to validate with my S-ITSF certificate?
Please review the objectives section on the program outline page.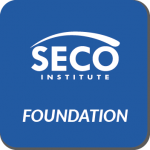 Once you are certified you will learn that SECO-Institute is more than just an examination factory. You will become a member of the (S)ECO-System. Supporting our members and lifelong learning, you will access 'Member Only' webinars and professional knowledge resources, obtain discounts on other trainings and events, and receive personal invitations for exclusive conferences, working groups and professional activities developed through our global partner network of other clusters and innovation projects.