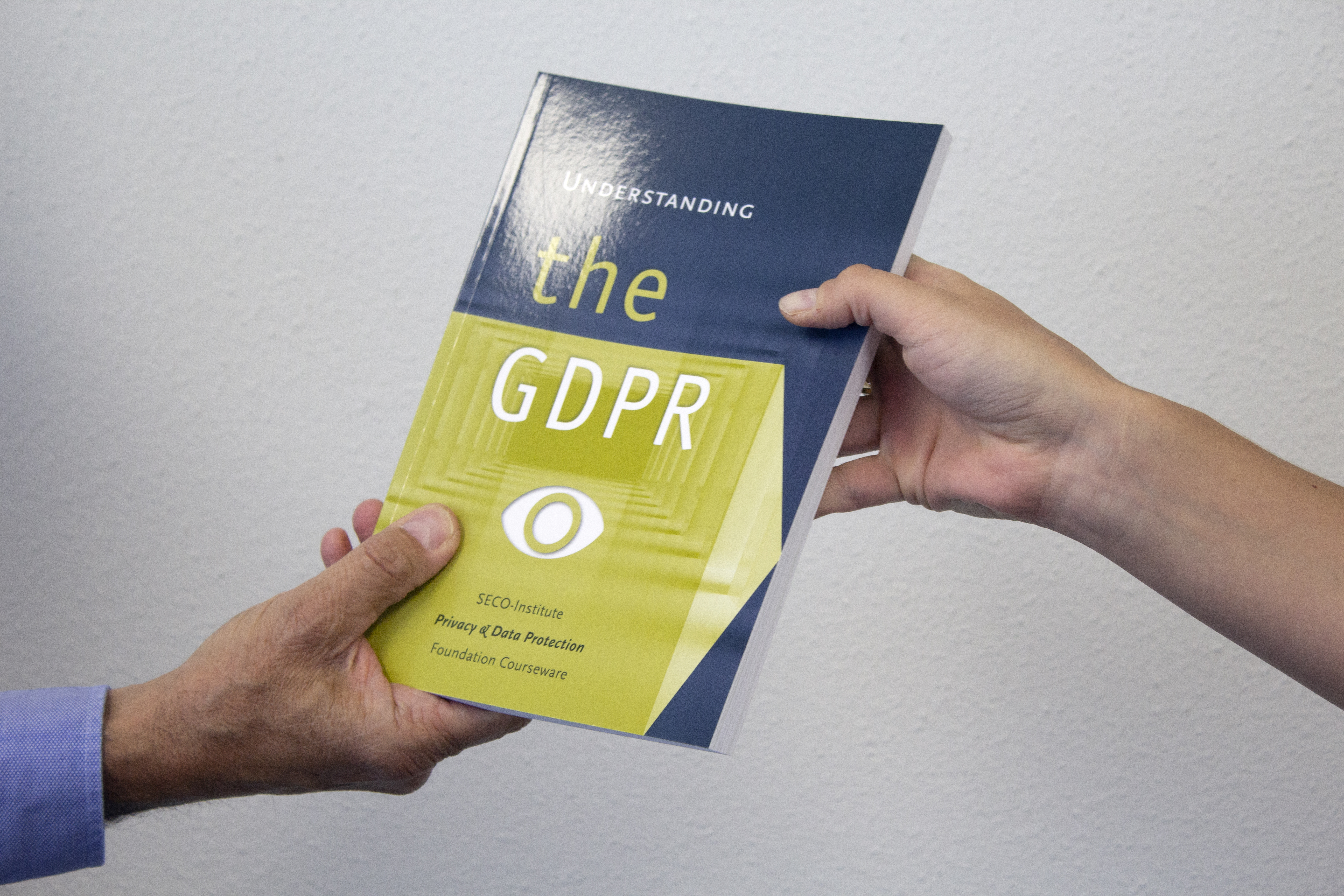 SECO-Institute launches book 'Understanding the GDPR'
SECO-Institute will launch the book during the Data Privacy Conference in Den Bosch, organized by Heliview.
Understanding the GDPR is a comprehensive textbook intended for all those who aspire to develop a solid understanding of the EU's General Data Protection Regulation and its implications for individuals and businesses within and outside the EU.
The book analyses and explains the GDPR's terminology and provisions in clear terms and in an engaging way, connecting theory to practice with real-life examples and fictitious scenarios. To support durable learning, the chapters are accompanied with summaries, practice tests and answer keys with detailed answer explanations.
This book is the first of a series of books about Security & Continuity topics. The second book called Understanding IT Security is expected by November this year.
The book is also available via the website of SECO-Institute and Bol.com.
About SECO-Institute:
Security & Continuity Institute (SECO) is Europe's leading institute for highly qualified Security & Continuity certifications and the body of knowledge of the Cyber Security & Governance Certification Program.
At SECO-Institute we have a very strong belief that there is a growing need in the world for more and better qualified Cyber Security and Business Resillience professionals. This can only be achieved by developing and offering a complete range of courses per expertise which enables professionals to educate themselves and make a career in a fast changing and growing market.
SECO-Institute came to existence in 2008 when the Security Academy Netherlands started to develop certification courses in Security and Business Continuity. Security Academy and started to develop an internationally recognised Cyber Security & Governance Certification Program.
SECO's mission is to educate professionals for job-specific expertise in Security & Continuity from beginner to senior level. With worldwide highly qualified training and examination partners, personal certification titles and an independent courseware development center, SECO-Institute is the European alternative for American certifications.
More information:
Please visit the website: www.seco-institute.org or contact Tim Rook at: [email protected] or +31(0)6 3197 6336.