SECO-Institute
The leading European
Cyber Security & Certification Program
Upcoming Courses
New: SOC Threat Analyst Training

Learn more about the (S)ECO-System
(S)ECO-System
Knowlegde partners
Training & Exam partners
Members
Trainers
Developers
Advisory Board

Boost your career
with the SECO-Institute
certifications!
- From the beginner till expert
- Prepare for your desired job in Cyber Security & Privacy
- 7 Certification tracks
SECO Career Paths
At SECO-Institute, we have a very strong belief that our world needs more and better-qualified cyber security and business resilience professionals. We develop competency-based certification programs to produce top-level security and continuity experts who can build a successful career in a fast-changing and growing market. The SECO-Institute certifications courses will train you for a specific job or job-discipline. For the beginner till the expert.
New: SOC Threat Analyst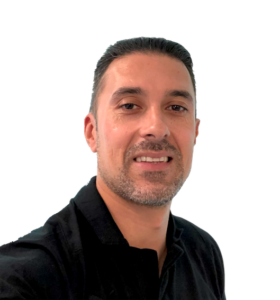 ' Leading a global SOC allows me to work with some of the brightest, curious, and passionate minds unlike in any other industry. It is also one of those duties in my career that has pushed my boundaries on a daily basis, and this is no different for the analysts in my team. Training can play a huge role here. It allows them to defend the organisation like real warriors and at the same time keeps them active, happy and engaged. Offering them the right knowledge, tools and skills at the right time in their career is key here, and that is exactly what we're doing with SECO's  Cyber Defense training program'. Carlos Valderrama, SOC Director and Lead Author.
View the courses:
The (S)ECO-SYSTEM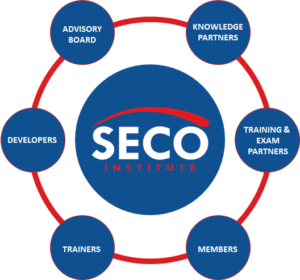 The (S)ECO-system provides you with networking opportunities and safeguards the value of our certifications by encouraging and stimulating continuing professional development. By becoming a member of our (S)ECO-system and using a SECO title, you demonstrate to employers and fellow professionals that your competence is up to date.