SECO Examination Guide
Here you will find all you need to know about our exams. If there are any further questions don't hesitate to contact us.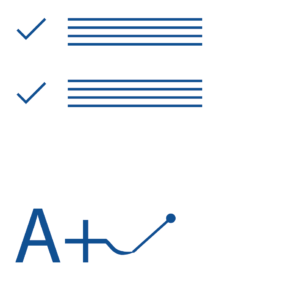 Purchase and schedule your exam
1. To schedule your online exam, you first need an exam voucher. This is either included in your course or you can buy one in our Store.
2. When you have your exam voucher, click the button below. It will take you to our 'schedule your exam' page.
3. Find your exam, make sure to select the right language and exam version.
4. Click on the exam. It will take you to ProctorU, a secure online testing environment. If this is your first time using ProctorU, please read this entire page carefully.
5. Click "Test Taker" and create an account or log in.
6. In ProctorU: select a date and time for your exam and click "Schedule".
 We recommend you to schedule your exam at least 72 hours before your test date to avoid additional administration costs.
When scheduling your exam, make sure you select the right exam version. Check the version number on the back of your course material and select the corresponding exam.
7. Once you have scheduled your exam, you will be asked to pay  the exam fee. Enter the access code you have received with your exam voucher and click "Apply".
Taking an exam with ProctorU
ProctorU allows you to take exams from the convenience of your home or office, 24 hours a day and 7 days a week.
To protect exam integrity, ProctorU monitors your behaviour during the exam through online proctors. This is very similar to the classroom proctoring you are probably familiar with. During the exam, you are not allowed to use your phone, have contact with another person, or refer to books or other study materials. By monitoring your behaviour, the proctors ensure the credibility of your assessment.
ProctorU is used by elite universities and educational institutions all over the world to conduct reliable online examinations. ProctorU is eTrust-certified and has strict privacy standards. During your exam, your privacy will be well protected. Read more about their privacy policies here.
To take an exam with ProctorU, you need a computer that can host the proctoring application that is used to monitor and record your activities during the exam. This application requires access to a camera and microphone on your computer.
A question that comes up regularly is if the proctors will be able to access any files on your computer through the proctoring application (or otherwise). The answer is no! The proctor cannot do anything on your computer without your permission. You can find more information on this topic here.
Please note:
Linux and Android are not supported by ProctorU. Nor are Chromebooks or Microsoft Surface RT devices.
ProctorU needs to install a piece of software on your PC (the Guardian browser).To able to install the necessary software on Windows 10, please go to Settings > Apps & features and enable "Allow apps from anywhere".
Make sure you do this even if you had enabled the installation of non-store apps before, because Windows updates sometimes automatically change your Apps & features settings to "Allow apps from the Store only".
The equipment test in your ProctorU account does not check for the download/installation on your computer. If you are concerned that the applet will not work, please contact ProctorU through their live chat feature for more assistance  (click on the blue icon bottom right of your screen in your account).
The minimum requirement for PC users will be Windows 10
Please check:

If you have the rights on your computer to install the browser plug-in.
If your company policy allows running external scripts on your work laptop. ProctorU can't check this.
If you are still concerned about security, we recommend you to prepare a "clean" laptop or computer for the exam (one that does not store anything you consider confidential). Again, ProctorU will not be able to access anything on your computer without your permission. Being prudent, however, is never a bad thing.
Make sure you save and close all your work before you enter the exam environment. We recommend you to do this well in advance. Once you have scheduled your exam, a counter will start ticking. Shortly before the appointed time go to https://go.proctoru.com/, log in and wait for the "START" button to appear. Click that button to go to the proctoring environment. Confirm your name and the exam you want to take, and confirm that you agree with the examination rules.
Subsequently, your computer will be checked for meeting the exam requirements. If your computer meets all requirements, you will be asked to show a photo ID. The proctor will look at your ID to confirm your identity and take a photo of you using the webcam to be able to demonstrate proof of identity.
The exam time will start when the Proctor has logged you in in our exam system called Cirrus.
Now you are ready to take the exam! We wish you good luck!
Once the exam is completed, you can submit your exam. The session end time will be logged. Your exam session will be recorded and reviewed by multiple proctors to verify that no fraud was in play. The SECO-Institute will never see these videos, unless there is a reason to suspect fraud.
After you have submitted your exam and ProctorU has confirmed there were no non-conformities during the exam, the SECO-Institue will assign one or more assessors to review your answers. You will receive your results by e-mail within one month after taking the exam.
Upon successful completion of your exam, you will receive your exam certificate. You will also receive detailed instructions on how to activate your SECO certification title, how to use your certification title, how long your credentials are valid, and what you need to do to re-certify after your certification expires.
Re-sit
If you did not pass your exam the first time, you may try it once again. If you fail the second time, you will have to wait one year to re-take your exam.