IT-SECURITY TRACK
From comprehensive and practical introduction in IT-Security
To hands on practical labs At the SECO-Institute, we are aware of the growing worldwide need for competent, well-qualified security leaders and specialists. We satisfy this need by developing training programs that enable professionals like you to gain the skill set of an IT-Security Manager. With a SECO- S-CITSO certification, you will be recognised as a qualified Security Manager, and you will set yourself on a path of career success and continuous professional development.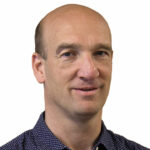 Network & Infrastructure consultant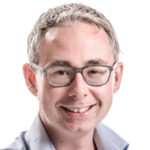 Ethical Hacker
Cyber Security specialist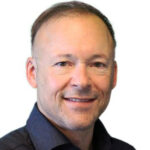 Dr. Rob van der Staaij
Trainer
IAM & IT-Infrastructure specialist
This course is suitable for officials who have a limited technical background but should be able to engage with technicians in their work; network or system administrators with ambitions to start a career in IT security, and aspiring information security professionals that lack technical security knowledge.
Build your IT security knowledge solid and from the ground up without having to immerse yourself deeply in information technology.
Hands-on online lab environments.
Practice attacker techniques and vulnerabilities evaluation. Identify companies' critical assets and key IT systems that you're assigned to monitor and protect.
Security administrators, analysts, architects, auditors or consultants,  looking to transition to an IT security management role.
Prepare for successful progression into an IT- security management role or lay the foundation for further specialization in the technical aspects of IT Security.
Solid basis in System-, Application- and Network Security, Cryptography and Identity & Access Management.
Demonstrate an in-depth understanding of switches, routers, gateways, firewalls and intrusion detection systems;
Identify security measures to counter the OWASP Top 10.
Translate relevant legal, regulatory and standard requirements and industry-best practices to a company-wide cybersecurity framework.