Information Security Management Expert – SECO's flagship CISO certification course The role of a CISO has evolved beyond mere threat protection and risk management. Today, CISOs play a crucial role in managing brand perception, fostering employee engagement, and leading the strategic adoption of new technologies that drive business growth. Digital transformation and the ever-growing complexity of threats require CISOs to become fluent in the language of business and establish a strong presence as cyber security takes its place in the boardroom. The modern CISO is not only a cyber security expert but also a cyber security leader, strategist and change manager.
Our CISO 2.0 Program was designed to address the evolving CISO role, empowering future security leaders to understand the inner workings of business and thrive as a modern CISO. In this training, you will embark on an inspiring journey from traditional security management to security leadership: you will learn how to move from technical and risk-based security to business-aligned security, and from adapting security to the business to influencing stakeholders and building strong alliances. Developed by a group of renowned security leaders and reviewed by an industry veteran who advises board members on a regular basis, this CISO 2.0 Program offers a unique blend of practical leadership, management and business skills essential for the modern CISO.
"
I was enrolled in the 2022 global CISO 2.0 course and I experienced outstanding overall professionalism from the onset of the course, all through to its conclusion.

I was drawn to the modular and online nature of the course and could easily balance other commitments. Being a student through this course, enabled me to meet other Information Security professionals globally and offered me a sterling networking opportunity to exchange ideas, thoughts, and experience on how to navigate through the cybersecurity landscape. It also offered me the extraordinary opportunity to be mentored and taught by the sheer genius of the cybersecurity world, whose experience and wisdom in the practicalities of the subject matter was immensely valuable. I would highly recommend this course to anyone wanting to enhance their cyber security acumen, and networking opportunities complemented by an academic qualification via an educational institute of outstanding repute."

Alisha Sarabjeeth, Portfolio Manager Information Security & Strategic Infrastructure at the Mr Price Group (South Africa)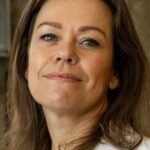 Lies Alderlieste-de Wit
Author & Trainer
Global Director cybersecurity governance at Danone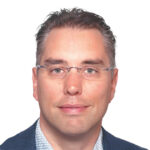 Chris Wauters
Author & Trainer
Security Transition Manager,
Agile & Security Leadership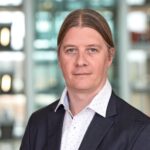 Koen Maris
Advisory Board
Cyber Security leader
at PwC Luxembourg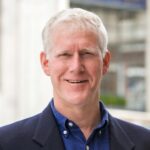 Tim Cook
Leadership Trainer
Developer of CIRO, the CISO Maturity Model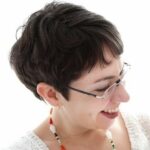 Andrea Krush
Author & Trainer
Information Security Manager DAS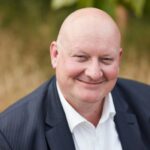 David Callebaut
Author & Trainer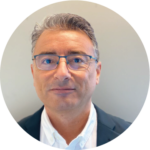 Interim CISO &
Founder at Pro CISO®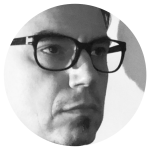 CISO Certification course – Information Security Management Expert –
Align security with business. The different ways security can be structured in an organization, the impact on the CISO role, mandate and stakeholder influencing strategies.
Identify major flaws in security organization design. Understand the crucial role of Security Operating Models as the bridge between strategy and execution. Practice alignment with value driven strategies and operating models from business and IT.
Govern, align and lead cyber security into an organization. Create strong allies with compliance and assurance to have everything in line with regulatory and legal requirements.
Position the CISO as a trusted strategic advisor. Build a strong information security team and organisation with appropriate funding and executive support.
Lead cyber security vs being lead (as mostly done today). Communication ways, reverse psychology vs direct communication. Create a compelling story instead of denying projects because of security concerns.
Create an inventory of your business and IT strategy. Describe key elements of existing IT-governance processes.
Practice effective Risk Management, countervailing powers in an organization, successful implementation of risk management and responsibilities in a 3 lines of defence model. Challenge the 3 lines of defense model with Dynamic Risk Governance Principles.
Practice the impact of agile way of working on the security organization and controls.
Practice cybersecurity strategy development as a change management process to develop an implementable information security plan with realistic targets and goals. Define resource planning and budgets. Create a business case.
Manage information security in operations, programs, projects, supply chains,  geographical locations, business units and in an  agile organization.
Practice C-Level involvement. Report to the board and external stakeholders.  Obtain a seat in the board, at least once or twice a year. Define relational mechanism's, how to discuss with board members / CEO in an unformal manner.
Evaluate the cyber function in the context of Risk Appetite, the role of digital transformation and Maturity levels in different types of organizations. Evaluate typical CISO Leadership competences and opportunities to grow. Identify your leadership style and create your personal development plan.
Define a problem to solve for your organization. Walk away from the course with a strategic plan and a personal development plan.
Official SECO-Institute course materials and reference literature
5 days of training from 9am-5pm CET, spread over a period of 4 months
2-hour introduction & workshop 'create your problem statement'
1:1 support on your research paper and business case during and after the program
Guidance and support from an exceptional group of cyber leaders
Working in small classes with highly motivated peers
A validated business alignment strategy/business case
A personal leadership development plan with opportunities to grow
Alumni Membership with access to SECO's international CISO Certified Network
Typical participants include but are not limited to CISO's, Information Security Officers, (Cyber-) Security Managers, Security Consultants, Security Operations Managers, Information Technology Risk Managers, Information Technology Governance Managers and Risk Advisories that integrate this course in their high potential talent programs. The program also attracts CIO's, IT Managers and Cyber Risk Owners from business, adding additional value to group dynamics. At the end of the day, security needs to know more about business….and business more about Security!
Minimum Requirements:
Participants are expected to have 2 years of experience at the tactical level with a solid understanding of Governance, Risk and be familiar with Maturity Models and Frameworks. Previous trainings could include CISSP, CISM, C|CISO, Information Security Practitioner or similar. Equally important, the setup of the program requires a general level of seniority, an open personality and mindset, and the willingness to continuously challenge and improve yourself. The success of the program and your training heavily relies on group dynamics and enabling you to connect, work with and learn from your peers. When in doubt if this is the right program for you, please connect with us.
Day 0 – Introduction with all students and trainers
Introduction trainers
Introduction students
Course structure and philosophy
Examination process explained. Relation between training, homework and your assignment based exam
Template of the final assignment is presented to students
Day 1 – CISO & The Security Organization
1.1 Security Organization Design
– Definition & Building Blocks
– Major issues: When you get it wrong…
– Security Operating Model: The DNA of your organization
– Security Capabilities in the Operating Model
– Security Governance Models
– Discussion: Governance models flaws
– CISO in- or outside of IT?
– Aligning the security team to overall business objectives
– Business alignment exercise: Aligning with different strategies and value based operating models from business
1.2. CISO Role, Interfaces and Stakeholders
– CISO Roles: Leader, Strategist, Change Manager, Expert
– Discussion: CISO Role in context to CISO Position and Mandate
– Major challenges due to lack of executive support and stakeholder alignment
– CISO interfaces and interactions
– Stakeholder Analysis based on their power, involvement in cyber, approach to cyber and relationships between stakeholders
– Creating a stakeholder analysis model and goals table. Set the stage for your influencing strategy

1.3. CISO Maturity in Leadership
– CISO Leadership in context of the Organization's Risk Appetite and Maturity
– CIRO Model & NIST
– CIRO Model Components:
1. Different organization types based on their Risk Appetite and Maturity
2. The Cyber Security Function per each level
3. Cultural impact: Challenging-, defining- and shaping the culture
4. Nature of internal relationships, styles of interaction and level of influence of the CISO
5. CISO Leadership competencies required for each level & opportunities to grow
– CISO Leadership Assessment
Exercises:

Aligning with strategies and value driven operating models from business
Security Governance Models: Major pitfalls, how to identify and fix them
CISO Interfaces: Setting the stage for your influencing strategy
CISO Maturity in Leadership: Identify your leadership style and opportunities to grow
2.1. CISO Leadership Theories
– Trait Theories​
– Behavorial theories​
– Contingency theories​
– Power and influence theories
– Ethical leadership
– Transformational leadership
– Agile leadership
2.2. Personal competencies and leadership, KYS
– Know Yourself
– Leadership assessment
– Authenticity, trust and Integrit
– Courage
– Storytelling
2.3. CISO interfaces
– Important CISO interfaces
– Driving change building successful teams
– Driving change through building successful relationships with CISO interfaces
– Stakeholder models and influencing strategies
Exercises:
Know yourself
Find your own voice
Leadership assessment and personal development plan
Stakeholder models and influencing strategies
Day 3 – Govern, align and organize security
3.1. Business aligned security
– Introduction on business value en business strategy
– Business value strategies
– Business aligned IT and security
– Alignment with IT maturity and existing IT governance
3.2. Effective risk management
– Need for countervailing power in an organization
– Deep dive on effective risk management processes and risk mitigation
3.3. Security in an agile organization
– Introduction agile way of working
– Agile manifesto
– Lead by example: agile security teams
– Impact agile way of working on security
Exercises:
Business strategy, IT and security strategy and key governance processes
Countervailing powers (group discussion)
Risk mitigation and risk acceptance
Impact agile way of working on security controls
Day 4 – Information security and risk management strategy
4.1. Cybersecurity as organizational change
Foundational practice of organizational change for an implementable strategy
4.2. Tactics for creating urgency
Know the why
Never waste a good crisis
SWOT 2.0 applied to organization-stakeholder relationship
4.3. Tactics for Identifying and tackling roadblocks
Identifying roadblocks
Tackling roadblocks
– Sources of influence
– CISO addressing friction?
– Personal circles of influence
4.4. Tactics for short-term goals and achievable steps
Articulate your management plan
– Using cyber security maturity models
– Classic Fit-Gap Analysis of a standard
– Communication and KPIs: what is your dashboard?
Breaking the whole down into achievable steps
– Leveraging Agile and LEAN methods for cyber security projects and processes
– Leverage your professionals
– Management by objectives / goal setting theory
Balancing incidents and structural change  for organisational impact
4.5. Tactics for keeping up the momentum
Organizational learning cq learning maturity
Using the 3 Lines of Defense
Integrate different work styles for a unified view of cybersecurity via a control framework
Day 5 – Managing Information Security, Evaluation and Reporting to the Board
Collect your badge of honor
Assignment based exam:
At the beginning of the program, you will receive the template of your final assignment. The goal of this assignment is to assess students' capabilities to apply course content and practices teached throughout the course. Students must write this document as if this pertains a real time security case or security strategy, preferably applicable to the students own working environment. The case or strategy should ideally bring value to the company student is employed. During the course, separate assignments need to be executed prior to certain lectures and will be discussed during class. These can be integrated into the overall template assignment document. We strongly advise to define your ''problem to solve'' as early as possible as to maximise benefit from class assignments and in this way to minimize workload at the end of the course.
Exam Process:
1. Decide your problem to solve for your final assignment early in the program
2. Take the training, make your assignments for each Training Day
3. Integrate the theory and practices into your final assignment
4. Evaluation of your assignment by the board
5. Take the remote online proctor exam with questions related to your assignment
6. Claim your ISME Certification Title
7. Adding work experience: Claim your S-CISO Title