Core AI fundamentals and AI security skills.

This course is for anyone who wants to understand and use the rising importance of AI Security. S-AISF provides you with an excellent opportunity to enter the industry and advance your skills with the use of this technique.
The certificate is particularly suitable for IT and Security Professionals. S-AISF may be your opportunity to take your first step toward using AI. You'll be well-prepared to ensure the safe and responsible operation of AI within your organization.
S-AISF is also suitable to empower managers and executives to lead AI projects with a strong focus on security, ensuring the safety and effectiveness of AI implementations in their organisations.
An S-AISF certificate serves as a valuable credential that validates one's competence in AI security and can be an asset in pursuing career opportunities or advancement in the field.
Who is this certification for?
IT and Security professionals who see the potential but also the dangers of AI for their business and security.
What are the benefits of this certification?
You will gain a solid understanding of AI Security, how AI can help to improve your security but also the new risks AI introduces for your security.
How can I position the S-AISF certification in the market?
The S-AISF certification is a beginner-level AI security certification.
What skills will I be able to validate with my S-AISF certificate?
Please review the objectives section on the program outline page.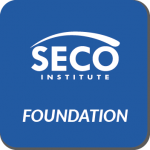 Once you are certified you will learn that SECO-Institute is more than just an examination factory. You will become a member of the (S)ECO-System. Supporting our members and lifelong learning, you will access 'Member Only' webinars and professional knowledge resources, obtain discounts on other trainings and events, and receive personal invitations for exclusive conferences, working groups and professional activities developed through our global partner network of other clusters and innovation projects.