Data Protection Foundation course
3 days, 4.5 hours a day | 2 days, all day
Comprehensive and practical introduction in Data Protection and Privacy, and how to apply them. Data Protection Foundation (DPF) offers a comprehensive course for individuals that need to understand their rights and responsibilities under privacy laws & regulations and the GDPR in specific. It offers you an overview of the obligations of your organization and of the rights of those from whom you're collecting personal data. You will gain a thorough understanding of the EU's General Data Protection Regulation (GDPR), interpreting its terminology and provisions supported with practical examples and scenarios. At the end of the course, you will have a clear picture of rights and obligations under the GDPR and you will be able to translate the law to your daily life and work. This is an entry level training. If you're looking for an advanced training to manage, lead and implement privacy and data protection in your organization, have a look at our DPO training, the Data Protection Practitioner.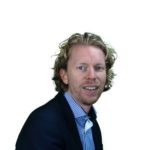 Bart Baars
Author & Trainer
Privacy consultant
Privacy Officer Tennet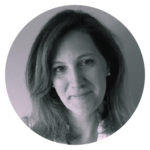 Data Protection Program
Manager at PwC
Data Protection Foundation
Anyone who collects, edits or manages personal data. Entry level data protection or privacy professionals.
Understand the GDPR, your rights and obligations through real-world examples and fictive scenarios that will enable you to apply them in your daily work.
Historical and legal context of European privacy and data protection legislation and the GDPR, essential terms and concepts employed.
GDPR's material and territorial scope:  Information and activities that the GDPR applies to, and in what situations the GDPR applies within and outside the EU/EEA.
Main provisions and their consequences for individuals and businesses: GDPR's seven key processing principles, restrictions on the processing of personal data and the obligations of controllers and processors.
How compliance with the GDPR can be demonstrated to the supervisory authority and the consequences of non-compliance. Where to find additional information about specific provisions.
Official SECO-Institute course materials
Training from passionate instructors with exceptional skills
Access to the SECO member portal
Practice exam
Exam voucher
Membership to SECO's Alumni Network after passing the exam
Day 1 – The House of Data Protection
Topics:
• History of the right to privacy and the right to data protection
• Legal instruments of the Council of Europe and the European Union (Treaty, directive, regulation…)
• Most important changes under the GDPR
• EU data protection laws in specific sectors
Topics:
• The Foundation of your House: Terms and Scope
• Pillar 1: Processing Principles
• Pillar 2: Restrictions
• Pillar 3: Obligations
• Pillar 4: Communication
• The Roof of your House: Accountability
Day 2 – The House of Data Protection (continued), a Best Practice Framework, Exam preparation
Module 3 offers a brief overview of the structure of BS 10012, a best practice framework for a personal information management system that is aligned with the principles of the GDPR.
Topics:
• Bringing it all together
• Key takeaways and next steps
• Exam preparation
Collect your badge of honor
 Exam
Language: English
Delivered: Online via a certified proctor
Questions: 40 multiple choice
Time: 60 minutes
Pass rate: 60%
Find a Local Training Partner
Organize a class dedicated for your team