Information Security Practitioner
Build your career as an information security manager Information Security Practitioner (ISP) was designed for information security professionals who aspire to progress into a management or advisory role. ISP offers you the mindset, knowledge and practical skills you need to become a successful Information Security Officer or Manager. During the course, you will draft an information security vision statement, plan and perform information security risk assessments, develop an implementation plan for the ISO/IEC 27001 standard, assess and improve strategic information security policies, develop an effective information security awareness program using behavioural theory and learning theory, and start coordinating activities in the domains of Identity and Access Management and Incident Response. The training ends with a comprehensive case study assignment, where you will review an information security audit report and propose an actionable plan that will help the audited organisation achieve ISO 27001-compliance.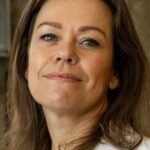 Lies Alderlieste-de Wit
Author & Trainer
Global Director cybersecurity governance at Danone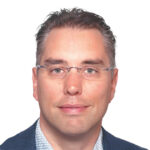 Chris Wauters
Author & Trainer
Security Transition Manager,
Agile & Security Leadership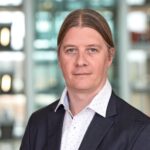 Koen Maris
Advisory Board
Cyber Security leader
at PwC Luxembourg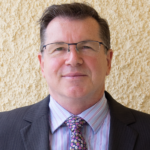 Senior Risk Manager,
Founder CipherQuest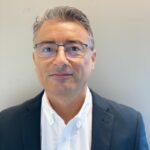 Interim CISO &
Founder at Pro CISO®
Information Security Practitioner
Information security professionals looking to progress into a security management role. (Aspiring) information security officers, consultants, security managers, IT Auditors, line managers and project managers with a direct line to the information security practice.
Integrate information security into strategic management and organisational culture, while ensuring compliance with information security laws, regulations and standards.
Adopt a risk-based approach to information security. Balance interests and threats to improve organisational resilience. Apply resilience management principles. Contribute to effective information security governance. Plan and perform information security risk assessments in line with best practices. Develop an implementation plan for the ISO/IEC 27001 standard.
Apply best practice project management principles. Compose and lead a project team.
Evaluate types of information security risks posed by human behaviour. Develop an effective information security awareness action plan based on behavioural, learning and adoption theories.
Identify, prioritise and present key business drivers for Identity and Access Management. Evaluate user authentication methods, identity governance schemes, access governance and authorisation methods and how to achieve good accountability in IAM.
Evaluate organisational aspects of establishing a Computer Security Incident Response Team (CSIRT), the incident response process and fundamentals of incident response policy governance. Understand best practices for security report writing.
Understand how information security audits are performed and learn to interpret audit opinions. Review an audit report and create an actionable improvement plan.
Official SECO-Institute course materials
Training from passionate instructors with exceptional skills
Access to the SECO member portal
Practice exam
Exam voucher
Membership to SECO's Alumni Network after passing the exam
Day 1 – Core Values & Strategic Goals
Topics:
Cyber Security and Information Security
Information Security Management Framework (ISMF)
Defining a Vision on Information Security
Laws and Regulations
Standards and Best Practices
Developing an Information Security Vision
Exercises:
Mission, Vision and Strategy
Vision on Information Security
Day 2 – Developing an Information Security Management System
Topics:
Interests, Threats and Resilience
Resilience Management Framework
Risk Management
ISO/IEC 27001
Information Security Policy
Information Security Profile
Exercises:
Resilience Management Framework implementation
Risk Assessment
ISO27001 implementation
Information Security Governance
Topics:
Project Management: People
Project Management: Leadership
Project leadership
Exercises:
Topics:
Information Security & Human Behaviour
Security Awareness Measures
Security Awareness Tools
Measuring Behavioural Change
Security Awareness Roadmap
Exercises:
Security Awareness Program Part 1 – Gain Support
Security Awareness Program Part 2 – Security Risks
Security Awareness Program Part 5 – Gap Analysis and Awareness Measures
Self-study – Attacker perspectives
Topics:
The Methods of the Hacker
Open-Source Intelligence (OSINT)
Google Hacking
Day 4 – Domains of IAM and Incident Response
Topics:
Introduction to Identity & Access Management
IAM Processes
Authentication and Related Services
Identity Governance
Access Governance
Accountability and Identity Intelligence
Responsibilities and Implementation
Topics:
Introduction to Incident Response
Incident Response Process
Policy and Agreements
CSIRT Services
Reporting
Exercises:
Coordinating incident response
CSIRT services
Day 5 – The Security Audit
Topics:
Audit, Definition and goals
Security audits
Audit process
In-control statement
In this last case study, students will review an information security audit report and propose an action plan that will help the organization to make this service ISO 27001-compliant.
The training ends with a test exam, followed up with an evaluation and discussion.
Collect your badge of honor
Exam
Language: English

Delivered: Online via a certified proctor

Questions: 10 multiple choice, 5 open questions and one case


Time: 120 minute
Dates & locations
This program is conducted by our training partner, Security Academy Online.