Deep dive in Crisis Management, heavily hands-on driven with simulated crisis.

An S-CMP certificate demonstrates that you have the core competencies employers look for in crisis management professionals: the ability to lead a crisis team, the ability to contribute to planning and strategy, the ability to actively mitigate a crisis situation, and the ability to analyse performance and propose measures. If you are considering a career in crisis management or crisis communications, S-CMP is an important step to take towards your goal.
Who is this certification for?
Professionals looking to progress into a crisis management role. This is an advanced-level certification. If you are new in the field you can start with the Crisis Management Foundation certification.
What are the benefits of this certification?
You will be able to set up an internal crisis organisation and handle a crisis in line with crisis management best practices.
How can I position the S-CMP certification in the market?
The S-CMF certification is a advanced-level crisis management certification. For a beginner level certification we recommend you get the S-CMF (Crisis Management Foundation) certification.
What skills will I be able to validate with my S-CMP certificate?
Please review the objectives section on the program outline page.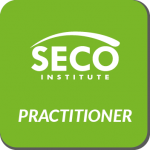 Once you are certified you will learn that SECO-Institute is more than just an examination factory. You will become a member of the (S)ECO-System. Supporting our members and lifelong learning, you will access 'Member Only' webinars and professional knowledge resources, obtain discounts on other trainings and events, and receive personal invitations for exclusive conferences, working groups and professional activities developed through our global partner network of other clusters and innovation projects.