Data Protection Foundation course
Live online instructor-led - 2 and 3 June
About the course
Our  Data Protection Foundation (DPF) course provides you with a thorough understanding of the EU's General Data Protection Regulation (GDPR). During the course, you will systematically analyse the GDPR's terminology and provisions, and you will learn how the supervisory authorities interpret GDPR requirements. At the end of the course, you will have a clear picture of rights and obligations under the GDPR, and you will be able to translate the law to your daily life and work.
The knowledge you obtain in this course readies you for the next (Practitioner) level, where you will accomplish complex DPO assignments, such as writing a privacy notice and performing a data protection impact assessment.
Understand the GDPR through easy-to-read explanations, real-world examples and fictive scenarios;
Study with course materials based on guidelines issued by the national data protection authorities and the European Data Protection Board;
Assess your progress with exercises and practice tests;
Prepare for your certification assessment with a free sample exam.
No previous knowledge or experience is required.
The course is suitable for absolute beginners and those would like to deepen their basic GDPR-knowledge. If you already have a good understanding of the GDPR and you are interested in practicing a Data Protection Officer's tasks, we advise you to register for the Practitioner level.
About the certificate
Core data protection competencies you will validate with your SECO-PDPF (S-PDPF) certificate
The Privacy & Data Protection Foundation certification exam covers a set of competencies that are essential for DPOs as well as any professional who handles personal data on a regular basis. The topics in this course you will learn:
Candidates can recall the historical and legal context of European privacy and data protection legislation and the General Data Protection Regulation (GDPR)
Candidates can define the essential terms and concepts employed in the GDPR
Candidates can describe the GDPR's material and territorial scope
Candidates know what information the GDPR applies to
Candidates know what activities the GDPR applies to
Candidates know in what situations the GDPR applies within and outside the EU/EEA
Candidates understand the main provisions of the GDPR and their consequences for individuals and businesses
Candidates can describe the general principles that govern the processing of personal data
Candidates can describe restrictions on the processing of personal data
Candidates can describe the obligations of controllers and processors
Candidates can describe how compliance with the GDPR can be demonstrated to the supervisory authority
Candidates understand the consequences of non-compliance
Candidates know where they can find additional informationabout specific provisions
What are the benefits of an S-DPF certificate?
An S-DPF certificate demonstrates that you truly understand how to handle personal data in a GDPR-compliant way. In today's increasingly digitalised and privacy-aware society, this ability is highly valued by employers across every sector, from IT to banking and beyond. Due to the persistent labour market demand for GDPR-expertise, obtaining an S-DPF title will provide you with tremendous opportunities for career advancement in any profession that involves personal data.
If you are considering a career in privacy & data protection, S-DPF is the first step towards opening yourself to a constantly expanding range of data protection jobs. Depending on your interests and background, S-DPDF may set you on the path to becoming a Data Protection Officer, a GDPR consultant, a GDPR project manager, a privacy consultant, or a compliance officer.
If you are an IT or information security professional, S-DPF may be your first milestone to success in one of the abundant IT and cybersecurity roles that require a working knowledge of the GDPR. Adding clearly defined data protection skills to your profile will help you advance your career as a security manager, an IT security consultant, a security architect, or a data engineer.
If you work with personal data in any other field (such as healthcare, education, HR, marketing or sales), S-PDPF is your opportunity to give yourself a competitive advantage over your fellow professionals and improve your career prospects. Demonstrating an excellent understanding of the GDPR will likely increase your chances of getting a new job or transitioning to a higher position within your field.
The course and the certificate are ideal for you, if
You are looking for a way to enter the privacy & data protection profession;
You are an IT or information security professional looking for new challenges;
You work with personal data in HR, marketing, sales, customer service, education, health care, or any other field;
You are a startup founder or a freelancer and you would like to build trust in your business by ensuring continued GDPR-compliance.
Exam language: English
Type of exam: online exam (you must reserve this exam yourself)
Type of questions: 40 multiple choice questions
Exam time: 60 minutes
Course date, time and price
Course dates: 2 and 3 June
Course times:  10am – 5pm CEST
Virtual Online, including exam and courseware
Language: English
Price: 950 Euro, excluding VAT (region 1)
Digital Courseware (Book Understanding the GDPR, slide decks)
One exam attempt
One year free membership of the (S)ECO-System professional community
Your trainer
Bart Baars
Bart Baars is an experienced information security professional and privacy expert. Bart has a lot of experience in various sectors, such as government, finance, energy and telecom. His knowledge of privacy, security and business and his enthusiasm allow him to make an excellent mix between theoretical knowledge and examples from daily practice
Bart has a lot of knowledge in many areas of information security and privacy. He has acquired this knowledge at operational, tactical and strategic level. This makes Bart very capable of translating theory into daily practice and possibilities.
Privacy and information Security is becoming increasingly important for almost all organizations, given the developments in laws and regulations and the daily threats. That is why the knowledge that I pass on to my students is very relevant.
An open mind, open discussions and the exchange of experiences, these are important factors during the training. Especially experiences are valuable and fun to exchange. This prevents Bart from being overwhelmed with information and ultimately not being able to use it in his / her daily work.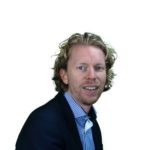 Enrol for the course at 2 June