About the course
Information security rests on three pillars: People, processes and technology. None of the three can do without the rest. But for people with no technical background, the technical pillar can be quite difficult. The IT- world uses its own specific tools and jargon, making a conversation with people from that world seem like a game in 'Babylonian Confusion of Tongues'.
This course provides you with a comprehensive introduction to IT – security. You will learn what components make up an IT infrastructure and what vulnerabilities each component may have. You will also understand how attackers exploit common vulnerabilities and what tools you can use to prevent exploitation. At the end of the course, you will have a global understanding of IT security without having to immerse yourself deeply in information technology. Are you pursuing a security career?: This training also sets the stage for the Practitioner training, where you will accomplish hands-on assignments, such as designing a security architecture and writing a patch management policy.
This is an entry-level course. No previous knowledge or experience is required. Familiarity with the most commonly used IT terms is recommended.
The course is suitable for absolute beginners with a basic knowledge of computers and technology. If you already have a good understanding of IT security principles and you are interested in practicing a Security Manger's tasks, we advise you to register for the IT-Security Practitioner course instead.
About the certificate
Core IT security skills you will validate with your SECO-ITSF (S-ITSF) certificate
IT-Security Foundation equips you with the knowledge and skills you need to lay the foundations of your IT security education and career. The topics in this course are:
Systems
Hardware
Operating Systems
Modes of cooperation
Software
Types of software
Common causes of vulnerabilities
Mitigations for common vulnerabilities
Databases
Networking
Networking devices
Network connections
Network models
Network architecture
Network addressing
Cryptography
Types of cryptography
Public Key Infrastructure
Major cryptographic network protocols
Major cryptographic applications
IT security administration
Know your enemy: Hacking as a process, Tool of their trade
Know yourself: IT security administration as a process, Tool of our trad
What are the benefits of an S-ITSF certificate?
An S-ITSF certificate demonstrates that you have an overall understanding of IT security challenges and best-practice remedies. If you are considering a career in IT security, S-ITSF provides you with an excellent opportunity to enter the security industry and advance your skills with higher-level security trainings.
The certificate is particularly suitable for network and system administrators seeking career advancement. If you work in a similar role, S-ITSF may be your opportunity to take your first step towards becoming a security administrator, security auditor, security engineer, security analyst or penetration tester.
S-ITSF also has benefits for managers whose work involves regular communication with IT (security) specialists. If you work with security professionals, or if your business decisions affect the IT domain, the ability to perceive IT security risks and liaise with security professionals can considerably improve your efficacy as a manager. Depending on your interests and background, S-ITSF may even open you to new career opportunities – for example, a project or change management position in an IT or information security-related environment.
This course is suitable for officials who have a limited technical background but should be able to engage with technicians in their work; network or system administrators with ambitions to start a career in IT security, and aspiring information security professionals that lack technical security knowledge. This includes but is not limited to:
Future information security officers
IT- Risk officers
IT Governance officers
Auditors
Line managers
Service Management officers
Helpdesk employees
Exam language: English
Type of exam: online exam (you must reserve this exam yourself)
Type of questions: 40 multiple choice questions
Exam time: 60 minutes
Course date, time and price
Course dates: 23 and 24 June
Course times:  10am – 5pm CEST
Virtual Online, including exam and courseware
Language: English
Price: 950 Euro, excluding VAT (region 1)
Digital Courseware (Book IT-Security Administration, slide decks)
One exam attempt
One year free membership of the (S)ECO-System professional community
Your trainer
Dr. Rob van der Staaij
Rob has more than twenty years of experience in many organizations and sectors. Rob is also affiliated with the University of Groningen, Faculty of Law, Department of Criminal Law and Criminology, where he focuses on cyber crime and cyber security. He gives presentations at international conferences and has published dozens of articles and various books.
Rob is analytical and has a broad knowledge of cyber security. He finds it a challenge to explain complex subjects in clear and simple language.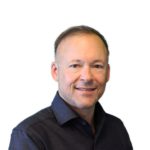 Enrol for the course at 23 June