Cyber Defense Track:
Threat Analyst Training
More than just a senior level SOC Training, this course is structured to prepare for a new SOC paradigm and shift students towards a more pro-active defense role. It offers the hands-on practice to work with the modern MDR technology stack and dives deep into activities like network and asset modeling, security automation, blind spot detection assessments, Advanced Persistent Threats Analysis, threat hunting, threat intelligence and incident response
5 days training
Course Materials
Access to our Virtual Next Generation MDR- SOC
Hands on Labs
Access to our student portal
Practice exam
Capture the Flag
Exam Voucher
Overview
The Threat Analyst course was designed for SOC Analysts that are aiming to progress into a more senior role. More than just that, it is structured in a realistic way that will prepare students for a new SOC paradigm by developing dynamic learning, deploying top-notch automation and implementing ITIL-based SOC services. This course offers them the hands-on practice to work with the modern MDR technology stack and evolved processes, and structure their mind the right way to conduct deep investigations on escalated events and incidents and conduct Advanced Persistent Threats Analysis. It also aims to shift students towards a more pro-active defense role in the SOC: They will exercise Network and Asset Modeling as a basis for both risk-based log ingestion strategies and investigation prioritization. They'll improve threat detection and security monitoring capabilities using MAGMA and SIGMA Rules, conduct blind spot detection assessments, structure full Threat Hunting campaigns to detect threats that will inevitably slip through defenses and respond rapidly and accordingly. The course will close the loop by using the knowledge of attacker techniques and discovered IOCs from students' investigations to create alerts and rules to proactively detect both in the future, and work with a real Threat Intelligence platform and use it for situational awareness.
Heavily hands- on driven:
This course is very hands- on driven and exercises are conducted in a Capture the Flag format. The Virtual MDR – SOC offers a fully integrated toolset set up to work with each other to re-create your workplace environment as closely as possible:
ITSM and CMDB
Network and Asset Modelling
A SOC Ticketing System
SIEM (Splunk and Elastic)
A Threat Intelligence platform
Packet capture and analysis
Automation tools
An Incident Response tool
XDR
Who should attend?
This training is designed for SOC Analysts that are aiming to progress into a more senior role and SOC Teams that want to set a baseline requirement for their Threat Analysts. The course offers a unique combination of the mindset, knowledge and skills required from a Threat Analyst, immediately applied in a realistic work environment. To join this class, we recommend you have a minimum of 1- 1,5 years of experience as SOC Analyst. If you don't have this experience, we recommend you taking the SOC Associate Analyst training
What's included?
Training from some of the worlds' most passionate leaders in cyber defense
Virtual SOC with modern MDR Technology Stack fully integrated and set up to work together
Hands on labs
Official SECO-Institute course materials
Pre- course preparation kit
Access to SECO's student portal with exam syllabus, practice exam questions and useful resources
Exam voucher
Digital Certification Badge when you pass the exam
Homework assignment in CTF format
The hands-on section on the last day of training prepares you for a complex, hands on homework assignment in a Capture the Flag format that will be part of your exam and certification. You must finalize your assignment before you can schedule your exam.
Exam
• Language: English
• Delivered: Online via a certified proctor
• Questions: 40 multiple choice (5 questions related to your CTF homework assignment)
• Time: 60 minutes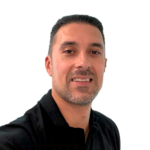 ' Leading a global SOC allows me to work with some of the brightest, curious, and passionate minds unlike in any other industry. It is also one of those duties in my career that has pushed my boundaries on a daily basis, and this is no different for the analysts in my team. Training can play a huge role here. It allows them to defend the organisation like real warriors and at the same time keeps them active, happy and engaged. Offering them the right knowledge, tools and skills at the right time in their career is key here, and that is exactly what we're doing with SECO's Cyber Defense training program'. Carlos Valderrama, SOC Director and Lead Author.
Training Schedule, Information and Registration
1. Take an open class with the creator of the training
Instructor- led, online Live trainings organized by SECO-Institute.
Your instructors:
Carlos Valderrama, SOC Director at Proficio, IoT Security Expert for ENISA, lead author for SECO's Cyber Defense track
Rob van Os, SOC Manager at de Volksbank, creator of the SOC Maturity Model, Vice-chair of FI-ISAC, chair of FI-ISAC SOC/CSIRT workgroup, co-author of the SOC Associate Analyst Training
Jeroen de Wit, Senior Manager Security Operations at KPMG, knowledge holder KMPG EMEA Center of Excellence for Security Operations. Co-leader of the KPMG global collaboration working group on Security Operations
Training Fee: € 2,950
Included in your training
5 days instructor led, virtual online training
Access to SECO's Virtual SOC
Hands on labs
All course materials
Access to SECO's student portal with practice exam & resources
Exam voucher
2. Join a class with one of our Accredited Training Partners
Online Live and In Person
3. Schedule a class dedicated for your team
Online Live and In Person
Based on your needs and profile
4. Deliver the training to your team yourself
Online Live and In Person
5. Partner with SECO-Institute