Dark Web Foundation Training and Exam
June 15 & 16 (Live Online)
Action of 3 European training providers supporting students in Lockdown
About this Event
The profound changes in our lifestyle due to COVID-19 social distancing have required us to take more deliberate actions to learn new skills. Keeping up to date today is specifically important for defenders that are confronted with cybercriminals that are seeking to exploit the Corona crisis. In the past month alone, there has been a 738% increase in the number of COVID-19-related terms on dark web sources. While research shows that there is unexpected solidarity in criminal platforms with users urging other users not to exploit the current situation; some cybercriminals will find ways to take advantage in the wake of major disasters and emergencies. In addition to this, limitations to public life will make criminal activities less visible and displace them to online settings. We've seen targeted ransomware attacks on hospitals and research organizations running clinical trials, providers of counterfeit surgical masks, Darkweb users asking advice how to exploit the corona virus, attacks on remote workers and hackers offering selling Zoom exploits on the dark web for up to $30,000….and these are just the tip of the iceberg…
SECO Institute, together with its partners Innovative Learning (Italy) and Learn Valley (Bulgaria) have joined forces to deliver the Darkweb Training. Online and against a significant discount, lowering the barriers for cyber defenders to join. The exam voucher is also included for those striving towards certification and can be taken online via a certified proctor.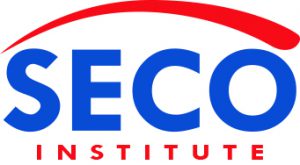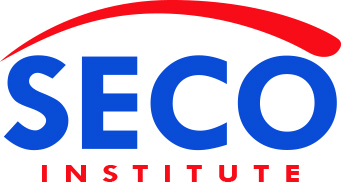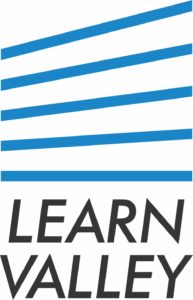 Darkweb Foundation – Developed by TNO in close collaboration with INTERPOL
Dark Web Foundation is a course for those interested in learning how to access and navigate the Dark Web. The course draws on the practical experience of high-level cybersecurity experts and Dark Web researchers. The learning material was co-developed with the Netherlands Organisation for Applied Scientific Research (TNO), the first scientific research institute to partner with INTERPOL to combat cybercrime.
During this training you will:
Understand the Technology behind the Dark Web
Use Tor to discover hidden sites and services
Grasp the business dynamics of Dark Markets
Gain insight into Dark Web investigations through real-world incidents
Get thorough grounding in Bitcoin transactions, Bitcoin mining and Bitcoin laundering.
Course modules
Module 1: Introduction to the Dark Web and Dark Markets
History of the Dark Web and the Tor project
Understanding Dark Markets
Finding Deep/Dark Web sites
Module 2: The Onion Router (Tor)
Identifiable information
Pretty Good Privacy (PGP) and cryptographic principles
Onion routing
Perfect forwarding secrecy
The Tor browser
Module 3: Bitcoin, Blockchain, Money Laundering
Bitcoin basics
Blockchain technology
Advanced wallets
Bitcoin laundering and mixing services
This training is of interest for both technical and non-technical security specialists:
IT and information security professionals with ambitions to get into Dark Web monitoring will value learning about the foundations of Darkweb, as facilitator of hidden cyber threats facing their organization.
Participants from law enforcement (police, justice, defence, fiscal authorities and investigators) will benefit from insights on how criminal activities evolve on the hidden part of the web, and will gain insight in crypto currency used for money transactions, money laundering etc.
For the same reason, this training has also received keen interest from policy makers and government officials in their efforts to develop legislation to combat crime in the digital era.
SECO Institute Online Learning Portal: Prepare, train and certify from the comfort of your home
This training is delivered Online via the SECO – Institute Online Learning Platform based on BigBlueButton, a platform specifically designed for Online Training that requires collaboration and hands on exercises. Course materials are delivered via a designated Student Portal prior to your training. The examination is also conducted online, via a certified Proctor. Everything you need to prepare, train and certify from the comfort of your home or work.
Practical information about your Training
Course dates: 15 and 16 June
Course times: 10am – 5pm CEST
Virtual Online, exam and courseware included
S-DWF Certificate if you pass the exam
Language: English
Price: 950 Euro, excluding VAT
Practical information about your Exam
Language: English
Delivery: Online (included in your training fee, but you must reserve this exam yourself)
Questions: 40, multiple choice
Duration: 60 minutes
Benefits of certification:
If you are an IT or information security professional, demonstrating that you can navigate the Dark Web securely is an excellent way to further advance your career. In today's information security, proactively monitoring the Dark Web for potential vulnerabilities and new exploits is an essential defensive tool. In addition to this, darkweb monitoring is increasingly used to investigate an organization's digital footprint and risk exposure. As the Dark Web grows, there will be an increasing need for skilled and qualified professionals who can use it for threat anticipation and prevention. For police officers and law enforcement personnel, Dark Web skills have become essential in the 21st century. As the Dark Web's user base expands, law enforcement will increasingly invest in staffing and training to combat criminal cyber activity.
Your trainer
Bas van der Berg
Lead Instructor, Ethical Hacker. CTO at Skopos Lab, a team of cyber experts from UBS, Lloyds, HSBC and Rabobank
Bas started out as a developer and moved then to a solution architect and later on to enterprise architect. Security always had his interest so he changed to his current position as a security consultant. His main focus is on secure development and security assessment. Combining this with his good understanding of people and how they think, his goal is to create a better and more secure world.