Business Continuity Foundation
Comprehensive introduction to business continuity planning and management.

The Business Continuity Foundation course will provide you with a comprehensive introduction into the Business Continuity Management Process (BCMP). The BCMP is a company (and organizational) wide process. You will learn the steps of the BCMP and its benefits to an organization. You will learn the terminology used in the BCMP. The knowledge will be taught in a very interactive way. You will be able to have a valuable contribution to the implementation of the BCMP within your company or organization.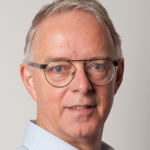 Director at bcm+ and MKB Zekerheid
Business Continuity Foundation
The course is suitable for beginners who would like to learn the fundamentals of business continuity management.
Gain a full understanding of the business continuity planning process based on ISO 22301 and ISO 22313
Build an effective business continuity program, and learn how business continuity planning affects your organization's operational activities
Contribute to your organization's continuity efforts at the operational level
Official SECO-Institute course materials
Training from passionate instructors with exceptional skills
Access to the SECO member portal
Practice exam
Exam voucher
Membership to SECO's Alumni Network after passing the exam
Business Continuity Process development & Identifying Threats
Topics:
Knowledge of the BCM-process as well as the various process steps (including the in- and output)
Students understand the importance of BCM as a supporting process within an organization
Students can place the BCM process between the other processes within an organization
Students understand the importance of implementing preliminary research, with which the momentary status of BCM is brought to light as well as the points that leave room for improvement
Students can design a BCM process from an organizational point of view
Students understand the difference between tasks, responsibilities, and policies
Students learn how BCM policy is implemented based on a policy document
Topics:
Knowledge and understanding of two very important BCM pillars:
Business Impact Analysis

Students are aware of the (possible) consequences when a product or service is not delivered as agreed upon
Students are able to determine the time it is allowed for processes to be outside the company

Threats and Vulnerability Analysis

Students can form an idea of both internal and external threats and vulnerabilities
Students are able to name preventive measures
Business Continuity Plan & Testing and maintenance
Topics:
Get to know the various components of the Business Continuity Plan (BCP)
Learn about the costs and benefits of each component within the BCP
Learn who is responsible for which plan
Students understand how a plan is build up
Topics:
Students understand that the BCM process needs constant maintenance
Students learn how to test the complete plan
Knowledge of different testing methods
Students understand how a test is prepared, executed, and evaluated
A test plan consists of which components?
What is the goal of a test calendar?
Students can name different audit processes and know which type of audit is suitable for which process
Collect your badge of honor
Exam
Language: English
Delivered: Online via a certified proctor
Questions: 40 multiple choice questions
Time: 60 minutes
Find a Local Training Partner
Organize a class dedicated for your team