ISO 27001 Certified Implementer course
Learn to set up an ISO 27001-compliant Information Security Management System (ISMS) In our Certified Implementer of ISO 27001 course you will learn to set up and maintain an ISO 27001-compliant Information Security Management System (ISMS). You will gain a full understanding of the standard's requirements and you will get the necessary insights to implement the standard in your own organisation.
ISO 27001 is the most popular internationally recognised standard for information security management, and ISO 27001-compliance is increasingly required by customers and supply chain partners across the globe. An ISO 27001 Implementer certificate will help you become an internationally recognised information security professional, and will also greatly increase the market value of your company.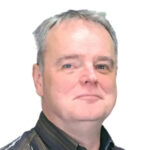 Information security specialist
Information Security Foundation
Information security and IT security professionals, prospective ISO 27001 project managers, operations and quality managers, compliance & risk managers, directors and business owners, and all employees who will be involved in implementing the ISO 27001 standard.
Comprehensive introduction to ISO 27001
Learn to implement the ISO 27001 standard in your company
Learn how to monitor and improve the security controls you have implemented
Hands-on interactive exercises on ISO 27001-implementation and risk assessment
Official SECO-Institute course materials
Official, NEN-issued ISO/IEC 27001:2017 standard
Passionate instructors with exceptional skills and lots of experience in the field
Access to the SECO member portal
Practice exam
Exam voucher
Membership to SECO's Alumni Network after passing the exam
The standard will be extensively discussed during this first course day. You will learn how ISO/IEC 27001:2013 describes the management cycle for information security and how the standard is implemented in practise (broad overview). This day is primarily focused on acquiring knowledge about the standards but also on implementing them by creating a project plan and policy, carrying out a risk analysis and composing and executing an improvement plan.
Implementation of ISO/IEC 27001:2017
From the second day onwards we will take a more in-depth approach to the subject. After a thorough look on ISO/IEC 27001:2017 and ISO/IEC 27002:2017 you will learn how the implementation of the standard can turn out and how to approach the continuous improvement of the information security process. This part of the course is very interactive. Based on a case you will carry out a risk analysis and plenary discuss the chosen measures (with emphasis on the development of its implementation).
Implementation of ISO/IEC 27002:2017
On the third day we will go more in-depth into the measures themselves. Because while creating plans and testing the performance is absolutely necessary, in the end the taken measures are what improves the security. We shall discuss the chapters from ISO/IEC 27002:2017, the coherence with ISO/IEC 27001:2017 and especially which measures do or do not take away which risks. Lastly the certification process will be discussed: what does it mean to become (and stay) compliant to ISO/IEC27001:2017 and how is this tested externally.
Collect your badge of honor
Exam
Language: English
Delivered: Online via a certified proctor
Questions: 20 multiple choice & 2 cases
Time: 120 minutes
June 2022
22, 29
July 2022
6
Organize a class dedicated for your team