Information Security Foundation course
Fundamental understanding of information security and a comprehensive introduction to information security management Information Security Foundation (ISF) gives you a hands-on introduction to information security management. In this course, you will understand what building blocks are needed for information security and how these building blocks are held together. You'll familiarise yourself with ISO 27001, the most widely used information security standard, learn to identify relevant information security threats and risks, and gain insight into commonly accepted information security controls. The course is ideal for career starters or career switchers looking for an entry-level certification in information security. We also recommend this course to all professionals and managers looking to get a good understanding of key information security principles and practices.
This Foundation training is the first level of SECO's unique complete information security training & certification track. It readies you for the Practitioner level (Information Security Officer-level training with hands-on policy development, risk assessment, awareness planning, standard implementation and post-audit improvement planning exercises). The track culminates in an Expert – CISO training focused on strategic information security leadership.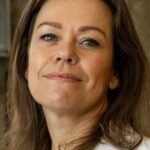 Lies Alderlieste-de Wit
Author & Trainer
Global Director Cybersecurity Governance at Danone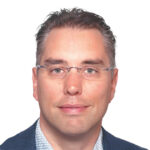 Chris Wauters
Author & Trainer
Security Transition Manager,
Agile & Security Leadership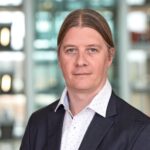 Koen Maris
Advisory Board
Cyber Security Leader
at PwC Luxembourg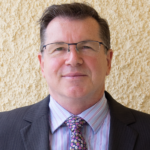 Senior Risk Manager,
Founder CipherQuest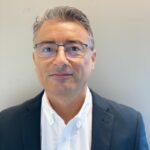 Interim CISO &
Founder at Pro CISO®
Information Security Foundation
Career starters and career switchers looking for an entry-level certification in information security. Anyone who wants or needs to learn the fundamentals of information security and information security management.
Get a comprehensive introduction to information security and information security management.
Understand how to use ISO 27001 and ISO 27002, and gain insight into the topics covered.
Learn to chart potential information security threats.
Explore physical, technical and organisational control measures to protect information.
Understand the fundamentals of information security risk management and risk assessment.
Understand information security roles and responsibilities within and outside the internal information security organisation.
Understand legal and regulatory requirements relevant to information security.
Official SECO-Institute course materials
Training by passionate trainers with exceptional skills and industry experience
Access to a SECO member portal where we share additional resources and knowledge events
Practice exam
Exam voucher
Membership to SECO's Alumni Network after passing the exam
Topics:
The purpose and main characteristics of quality standards
Implementation challenges and the main categories of requirements
The Information Security Management System (ISMS)
Overview of the contents of ISO 27001/2
The first steps towards the implementation of ISO 27001 and ISO 27002: Information security as a process, control objectives and measures
Topics:
Definition of information and information security
The CIA triad and measures to preserve the CIA of information
Information systems and information technology
The value of information: information as a production factor
Information architecture, operational processes and information, information analysis and information management
Discussion: What information is valuable to your organisation?
Topics:
Definition of vulnerability, threat and risk
Definitions and objectives of risk assessment, analysis and management. Qualitative and quantitative methods
Types of security measures: preventive, detective, repressive and corrective measures
Types of threat and damage: human and nonhuman threats, direct and indirect damage; Annual and Single Loss Expectancy
Types of risk strategies: risk appetite
Risk treatment
Assignment: Categorise potential threats
Information Security Policy and Organisation, Information Security Controls, Legal and Regulatory Requirements
Topics:
The purpose and content of an information security policy
The purpose and activities of an information security organisation
Codes of conduct
Ownership and asset owners
Security roles and responsibilities: Chief Information Security Officer, Information Security Officer, Information Security Manager
Information security incidents and incident management: the objectives of incident management, potential causes of incidents, incident management process, incident cycle
Topics:
Preventive, detective, repressive and corrective security measures (assignment)
Information classification
Physical security measures
Technical security measures including cryptography. Kerckhoff's principle and security by obscurity
The hacker's toolkit
Organisational security measures
Business continuity management
Group assignment
Topics:
Definition, purpose and different types of compliance
Legal and regulatory compliance relating to information security
Measures to achieve compliance
Collect your badge of honor
Exam
Language: English
Delivered: Online via a certified proctor
Questions: 40 multiple choice
Time: 60 minutes
June 2023
22, 29
July 2023
6
Organize a class dedicated for your team