Practical application of business continuity management principles

In this course, you will build up the knowledge and skills you need to create and manage an effective business continuity program. You will learn how to identify and prioritise business continuity threats, compile an effective business continuity plan, organise a business continuity team, and conduct tests and exercises to evaluate the effectiveness of your business continuity initiatives.
Immerse yourself in the pragmatics of business continuity, emergency response, crisis management and recovery planning;
Gain hands-on business continuity experience through case studies and fictive scenarios;
Benefit from the insights of practicing business continuity specialists.
Business Continuity Practitioner (BCP) takes you deep into the practical application of business continuity management principles and prepares you for successful progression into a business continuity role.
Who is this certification for?
S-BCP is intended for all professionals who seek to build a career in business continuity or organisational resilience.
What are the benefits of this certification?
You will be able to demonstrate core competencies employers look for in business continuity and resilience professionals: the ability to anticipate, analyse and prioritise threats, the ability to compile, monitor and improve continuity and recovery plans, and the ability to plan and run complex exercises.
How can I position the S-BCP certification in the market?
The S-BCP certification is a advanced-level business continuity certification. For a beginner level certification we recommend you get the S-BCF (Business Continuity Foundation) certification.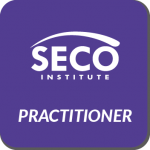 Once you are certified you will learn that SECO-Institute is more than just an examination factory. You will become a member of the (S)ECO-System. Supporting our members and lifelong learning, you will access 'Member Only' webinars and professional knowledge resources, obtain discounts on other trainings and events, and receive personal invitations for exclusive conferences, working groups and professional activities developed through our global partner network of other clusters and innovation projects.