Demonstrate high-level, industry-relevant Information Security skills

By passing the S-ISP certification exam and earning a SECO-Information Security Practitioner (S-ISP) certificate, you demonstrate high-level, industry-relevant information security management skills.
Amongst other things, the S-ISP certificate attests to your ability to integrate information security into corporate governance, organisational culture and business processes, manage information security projects and interpret information security audit reports and implement improvement recommendations to improve information security compliance and governance.
Information security jobs can be found in every sector, from healthcare to financial services and public administration. As technology develops and security threats evolve, organisations are increasingly looking for professionals who can ensure their security and continuity prospects.
Who is this certification for?
Information security professionals looking to progress into a security management role. (aspiring) information security officers, consultants, security managers, IT Auditors, line managers and project managers with a direct line to the information security practice.
What are the benefits of this certification?
An S-ISP certificate allows you to demonstrate core competencies employers look for in aspiring information security managers. With security jobs on the rise and a worldwide security skills shortage, earning an S-ISP title is a unique opportunity to launch and enjoy a rewarding career in a constantly expanding field.
How can I position the S-ISP certification in the market?
The S-ISF certification is a mid-level information security certification. The next level is the CISO 2.0 program.
What skills will I be able to validate with my SECO-ISP (S-ISP) certificate?
Please review the objectives section on the program outline page.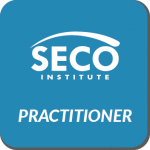 Once you are certified you will learn that SECO-Institute is more than just an examination factory. You will become a member of the (S)ECO-System. Supporting our members and lifelong learning, you will access 'Member Only' webinars and professional knowledge resources, obtain discounts on other trainings and events, and receive personal invitations for exclusive conferences, working groups and professional activities developed through our global partner network of other clusters and innovation projects.