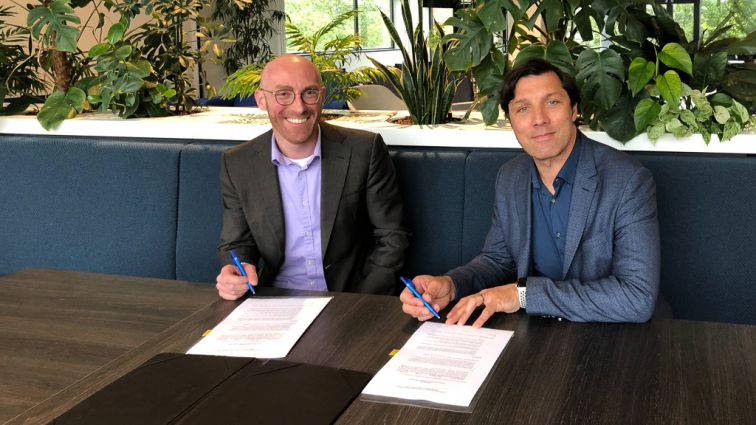 Vincent Jentjens of SECO-Institute (left) and Krishna Taneja of TNO
The SECO-Institute and TNO, the Netherlands Organisation for Applied Scientific Research, today announced that they have entered into a licence agreement. The agreement is intended to make TNO's unparalleled Dark Web expertise available to security professionals all over the world. Under the terms of the agreement, TNO's Dark Web experts will continually improve the training and keep the course material up to date, while the SECO-Institute will use its educational experience and know-how to develop a certification program and ensure that Dark Web Foundation courses, examinations and qualifications are available to a global audience.
International Police Organisations
The 2-day Dark Web Foundation course, which now becomes part of the SECO-Institute's training portfolio, has a lot to offer to cybersecurity specialists as well as policing, justice and defence professionals who do not have a technical background. The training has a strong practical focus, as it draws on the activities TNO performs in the framework of its cooperation with International Police Organisations to combat cybercrime. Due to its pragmatic approach, the training offers a unique insight into hidden threats that represent a danger to individuals, governments and businesses. In recent years, the training has enabled more than two hundred police officers from several dozen countries to take effective action in detecting and countering criminal activities that evolve on the hidden part of the Web.
Vincent Jentjens, Chairman of the SECO-Institute: "We are proud to work with TNO, one of the Netherlands' most renowned research institutes. Combining TNO's broad knowledge base with the SECO-Institute's expertise in security education will allow us to provide our target group with top-quality courses and relevant qualifications."
Krishna Taneja, Director of National Security at TNO: "We welcome the opportunity to cooperate with the SECO-Institute and share our unique knowledge and experience with a wide audience of security professionals. Today's security specialists must be able to keep our governments, businesses and citizens safe in a digital world."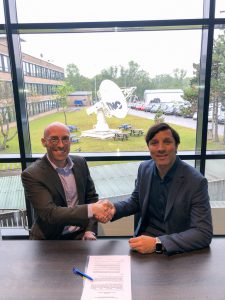 About TNO and the Dark Web
Advances in encryption technology bring benefits, but also pose great dangers. PGP-encrypted phones and the Tor network enable the illicit trade of forbidden goods and services, presenting a challenge for police investigations. Dark Web marketplaces, the so-called dark markets, function as meeting points where the complex interplay between evolving technology and criminal behaviour results in the anonymous online trade of weapons, drugs, hacking tools, or malware to arrange DDoS attacks.
The first Dark Web Foundation course at the SECO-Institute will take place on 3-4 September 2019.
For more information about this press release, please contact:
SECO-Institute: Tim Rook, [email protected], +31 631976336
TNO: Maarten Lörtzer, [email protected], +31888660888
Security & Continuity Institute (SECO) is Europe's leading institute for highly recognised Security & Continuity certifications.
Our goal is to improve Security & Continuity through our globally recognised certifications, professional development courses and networking opportunities.
We are committed to provide IT security professionals with practically applicable knowledge and skills to safeguard the society and organisations for cyber crime
We are the facilitator of exchanging knowledge and best practices through communities of professionals and strategic partners.
More information: www.seco-institute.org