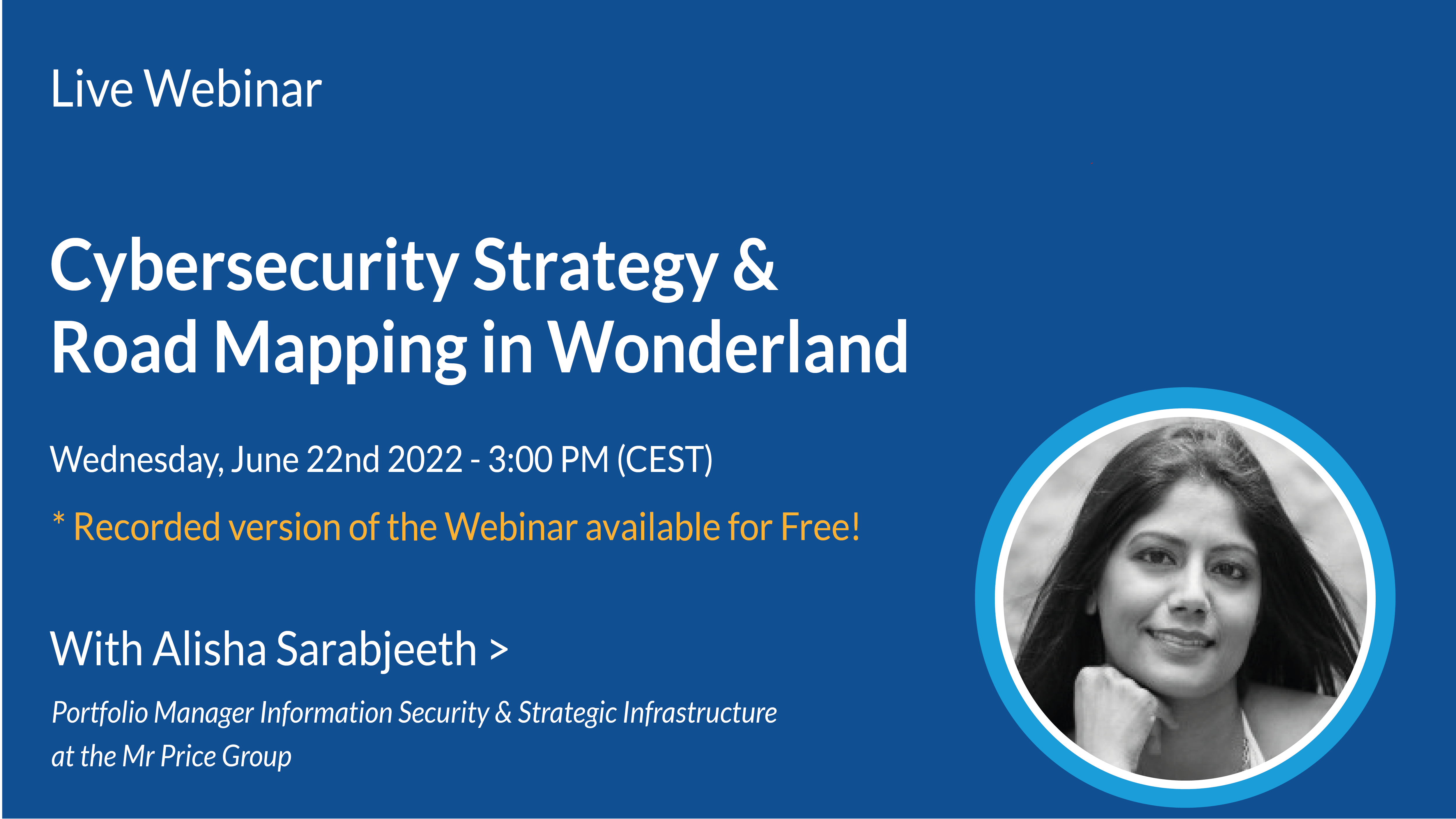 We are happy to share with you our online Alumni Sharing event: Cybersecurity Strategy & Road Mapping in Wonderland – which happened on the 22nd of June, 2022, delivered by alumna Alisha Sarabjeeth from sunny Durban, South Africa; and moderated by Koen Maris, Partner and Cyber Security Leader at PwC Luxembourg.
Alisha Sarabjeeth is the Portfolio Manager for Information Security & Strategic Infrastructure at the Mr Price Group, one of South Africa's fastest growing retailers. She was appointed to build a new team and prepare a cybersecurity strategy for the Group. During her talk, Alisha will guide you through her process of cyber security strategy development and road mapping.
Key messages captured in 3 quotes:
'If you don't know where you're going any road will take you there'….Alice in Wonderland
'If you don t know where you are, a map won't help'…. Watts Humphrey
'All models are wrong, but some are useful'……. George Box
Did you miss the event? No worries, you can watch the recorded version completely free of charge! Just register to the event, and you will receive the link to the recorded webinar.
This was open and free event, and eligible for CPE Credits. You are welcome to forward this webinar to interested colleagues in your organization.
We look forward to welcoming you online during our next Alumni Event!
Kind Regards
The SECO-Institute Team