Certified Secure Software Developer (S-CSSD)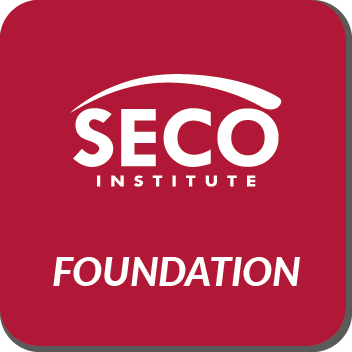 Congratulations on taking the first step to a rewarding career in secure software development and becoming a Certified Secure Software Developer (CSSD).
At the SECO-Institute, we are aware of the growing worldwide need for competent, well-qualified security leaders and specialists. We satisfy this need by developing training programs that enable professionals like you to gain the skillset a Secure Software Developer need. With a SECO- S-CSSD certification, you will be recognised as a qualified Secure Software Developer, and you will set yourself on a path of career success and continuous professional development.
Become a Certified Secure Programming Leader with a SECO certification
The Secure Programming Foundation course (S-SPF) is designed for professionals who seek to enter the career field. Foundation courses are 2-day courses focused on subject-matter awareness, key concepts and core principles. Following this course, you will understand the fundamental principles of secure software development, and  you will learn what common programming errors can lead to software vulnerabilities, how these errors are exploited by attackers, and how you can prevent the software flaws that enable cyberattacks. Foundation certificates are valuable entry-level qualifications that help you to kick-start a new career and progress to further study.
We help you study   – join the (S)ECO-System –
Your success is important to us, and so is your future as an emerging security professional. The (S)ECO-system provides you many options to help you prepare for your certification exams. As a student you can join the (S)ECO-system for free and get access to:
Study guides
Sample exams
Knowledge base with articles, video's and more
Study advisors who can help you with specific question during your study
You want to become a CSSD but where to start? Depending on your level of expertise you may need to study a bit more before claiming the S-CSPL certification title.
Step 1: Join our (S)ECO-System
Register a free student account on our member website (Your training institute will provide more information).
As a registered SECO-student, you will have the opportunity to access valuable extras and ask questions of certified professionals.
Also join our LinkedIn company page. On a daily base we inform you with new courses, interesting articles and much more.
Step 2: Start your course
We offer different ways to start your study
Step 3: Book your exam
You can book your certification exam with an accredited SECO-partner or directly with the SECO-Institute. Our online examination system allows you to take exams from the convenience of your home or office, 24 hours a day and 7 days a week.
The SECO-Institute delivers 3 types of certification exams:
Foundation exams:
Foundation exams consist of 40 multiple-choice questions. Candidates have 1 hour to complete the exam. The pass mark is 60%.
Step 4: Claim your certification title and become a SECO member
Upon successful completion of your exam, you will receive a certificate. In the possession of a SECO-certificate, you can apply for a SECO certification title and digital badge.
If you apply for your certification title you will become a SECO-Institute member.  As a SECO Member we provide you with networking opportunities and safeguards the value of our certifications by encouraging and stimulating continuing professional development. By becoming a member of our (S)ECO-system and using a SECO title, you demonstrate to employers and fellow professionals that your competence is up to date.
Step 5: Share your knowledge
The (S)ECO-System offers an extensive pool of knowledge and expertise. Our community is a network of worldwide members, certified trainers, course developers and top-level industry experts. We encourage our members to share their knowledge among other members and students by actively joining discussion groups, sharing knowledge through articles & white papers and become a buddy for professionals who seek to enter the career field.